Expert Rancho Santa Fe Pool Service for Exceptional Aquatic Experiences
Rancho Santa Fe, nestled in the picturesque landscapes of California, boasts an array of luxurious properties, each with its private oasis – a stunning swimming pool. Maintaining a pool in this affluent community requires expertise and dedication. Homeowners here demand excellence, especially when choosing a pool service company. With numerous options available, making the right choice can be daunting. For Rancho Santa Fe residents, maintaining their luxurious pool is made effortless with top-tier Rancho Santa Fe pool service, ensuring that their aquatic oasis remains pristine and ready for enjoyment year-round.
In this exclusive enclave of California, where pristine pools are a hallmark of affluence, the choice of a pool service provider can make all the difference. This comprehensive guide will walk you through the essential considerations when choosing the perfect pool service company in Rancho Santa Fe. From expertise and local reputation to services offered and environmental practices, we'll delve into the key factors that will help you make an informed decision for your aquatic haven.
Experience and Expertise:
One of the first things to look for in a pool service company is their experience and expertise. An established company with years in the business will likely provide reliable and efficient services. Look for certifications and qualifications showcasing their pool maintenance, repairs, and renovation expertise.
Local Reputation & Services Offered:
Rancho Santa Fe is a close-knit community where word of mouth matters. Ask your neighbours and friends for recommendations. Positive reviews and testimonials from satisfied customers are a good indicator of the company's reliability and quality of service. Local reputation speaks volumes about a company's commitment to customer satisfaction.
Assess the range of services offered by the pool service company. The company should provide a comprehensive suite of services from routine maintenance to pool cleaning, repairs, and remodelling. This ensures that all pool-related needs are met under one roof, saving you time and hassle.
Customized Service Plans:
Every pool is unique, and its maintenance requirements vary. A reputable pool service company will offer customized plans tailored to your pool's needs. Avoid one-size-fits-all approaches, as they often result in inadequate care for your pool.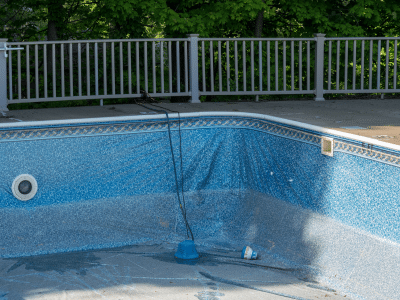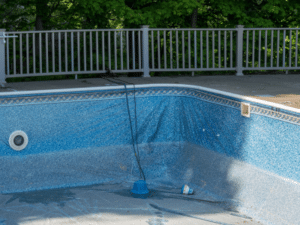 Licensed and Insured:
Always choose a pool service company that is licensed and insured. Licensing ensures that the company adheres to industry standards and regulations, while insurance protects you and the company's employees in case of accidents or damages during the service.
Reliability and Timeliness:
Punctuality and reliability are paramount when it comes to pool repair services. Your chosen company should have a track record of being prompt and efficient in their services. Delivery and consistent service can disrupt your pool routine and lead to unnecessary inconveniences.
Transparent Pricing & Customer Service:
Clear and transparent pricing is a sign of a trustworthy pool service company. Avoid companies with hidden charges or vague pricing structures. A reliable company will provide a detailed quote outlining the cost of services and any additional charges, ensuring no surprises in your bill. Exceptional customer service is a hallmark of a reliable pool service company. They should be responsive to your queries, address concerns promptly, and maintain open communication channels. Good communication ensures you are always informed about your pool's condition and any necessary repairs or maintenance.
Environmentally Friendly Practices:
In the eco-conscious community of Rancho Santa Fe, environmentally friendly practices are highly valued. Choose a pool service company that employs eco-friendly cleaning products and follows sustainable practices. This benefits the environment and contributes to the overall well-being of your pool and its users.
Long-Term Commitment:
Opt for a pool service company committed to long-term relationships with its clients. A company that values customer loyalty will likely provide consistent and high-quality services over the years. Look for companies that offer service agreements, demonstrating their commitment to the long-term maintenance of your pool.
Conclusion
Choosing the right pool service company in Rancho Santa Fe requires careful consideration of various factors. You can make an informed decision by evaluating the company's experience, reputation, services, licensing, reliability, pricing, customer service, environmental practices, and long-term commitment. Securing the services of a reputable pool service company guarantees that your pool will continue to be a haven of perfection, contributing value and tranquillity to your Rancho Santa Fe residence.
Look only for Monsoon Pools for all your pool care needs. Our offerings encompass everything from thorough pool cleaning to precise repairs and proactive maintenance. We recognize the significance of maintaining a sparkling and secure pool environment, and our devoted team is committed to preserving your pool's peak condition all year. With Monsoon Pools at your side, you can relish in the peace of mind and crystal-clear waters necessary for your aquatic adventures.