Pools are great places to have fun and relax, especially in summer or the hot season. Having a pool is the best for many reasons. You can dive in the Pool when you feel so much heat outside, or it can also help keep your family fit or host a party near your Pool. But to enjoy a pool, the Pool must clean appropriately and regularly. Not only this, you have to check the surface to remove debris and maintain the proper chemical balance of the water.
Pay attention to your pool hygiene to avoid big problems. So, to prevent maintenance-related issues, hire a professional Pool Cleaning Service in Tucson. Here in this blog, we provide five advantages of using Professional Pool Cleaning Services. So, Let's have a look.
What Are The Advantages of Hiring a Professional Pool Cleaning Service?
The more time you spend cleaning and maintaining, the less time you get for swimming. So, hire a professional pool cleaning service in Tucson instead of cleaning your Pool yourself. Below are reasons for hiring a professional pool cleaner to maintain your Pool.
Get the Actual Chemical Balance:
Maintaining the proper level of chemicals in your water is not easy. Improperly balanced chemicals can cause issues like bacteria growth or may cause algae growth which is dangerous for your health. When chemicals are strong, they can cause skin diseases like rashes and irritations. Not only this, but it can also damage your pool materials and may chance to leaks. To avoid this issue, we recommend hiring professional services which check the Ph level of water correctly.
Save Time and Money:
If you hire a professional to maintain your Pool and its equipment, you can use both for more time. At the same time, you can spend quality time doing something you enjoy. Hiring a professional can also save valuable money rather than paying too much for commercial pool cleaning equipment.
Professional pool cleaning services include repairing your pool pump, cleaning, and inspecting equipment. This will automatically increase the life of the equipment by preventing premature wear. By detecting minor problems before they cause significant issues, you can reduce the cost of repair and replacement.
Provide Various Options:
When you see your Pool to the experts, they already know where to start and where to finish. You get to decide which pool areas you want them to take care of, and you get to dictate how frequently. You can choose from once a month to once a week. Just relax knowing that your Pool will look fantastic all year round.
Keep Your Pool Equipment Maintained & Running:
Most people who own pools have specific knowledge of proper maintenance, which is ok because you want to relax in the Pool and reduce your stress level. So, why are we hiring an expert for pool cleaning? This is because experts have the deep knowledge to check the pumps and filters and ensure that nothing burns out. Professionals also identify minor issues that can cause more damage. By hiring an expert, your pool equipment in Tucson is well maintained and running.
Timely Cleanings: 
Regular cleaning of your Pool helps keep it and its equipment clean and working. Cleaning activities include skimming the surface, vacuuming, cleaning the pump, and skimmer basket, verifying filter pressure and backwash, and many more. By timing cleaning, you are sure that your pool water maintains its hygiene and keeps your pool equipment working and sound.
A professional pool cleaner may be advantageous if you possess a pool but need more time to swim in it. To give you more time to enjoy the Pool itself, professional pool cleaners can complete the task swiftly and effectively.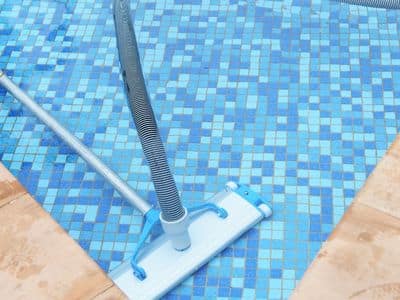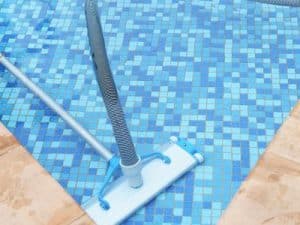 Conclusion
If you're looking for a reliable and affordable pool cleaning service in Tucson, look no further than Monsoon Pools. We provide comprehensive cleaning and maintenance services for pools of all sizes and shapes. Contact us today to get started!